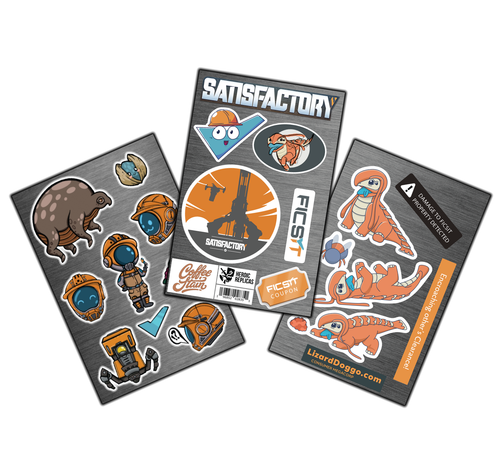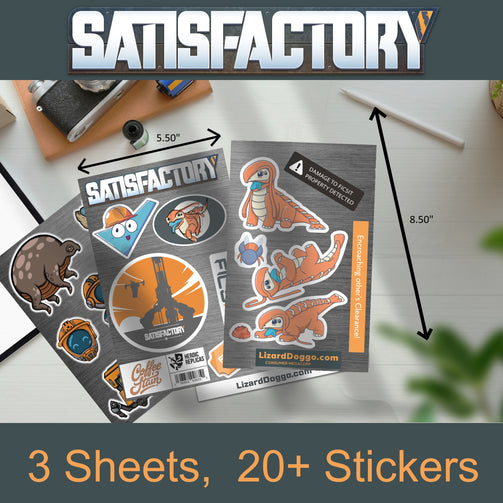 Satisfactory Sticker Pack
Satisfactory Sticker Pack
Regular price

$15.00 USD

Sale price

$15.00 USD
This sticker pack contains 3 pages of stickers.
Glossy vinyl and water resistant. Each page is 8.50" x 5.50".
Contains 20+ stickers, including depictions of:
Checkit - The World Famous FICSIT mascot
Lizard Doggo Badge
Satisfactory Sunset Logo
FICSIT logo
FICSIT Coupon
3x Lizard Doggo
Damage Warning
Encroaching Clearance Warning

Lizard Doggo Plush
Space Giraffe-Tick-Penguin-Whale Thing
Beryl Nut
Paleberry
Portable Miner
Pioneer, including three emoting faces
FICSIT would like to remind you that vandalism of FICSIT property is strictly prohibited.
Couldn't load pickup availability